OUR PRODUCT HANDLING EQUIPMENT
Gough Engineering offers a range of equipment, designed and manufactured to provide a reliable solution for your product handling and processing requirements. From stand-alone bucket elevators to fully integrated designs and solutions co-existing with your current production equipment contact Gough Engineering today for a chat. We also have patented designs and specialist equipment solutions at your disposal.

Bucket Elevator
Vertical bucket conveying systems
Belt Conveyor Systems
Flat and inclined conveyors
Floveyor Aero Mechanical
Aero-mechanical conveying systems
Linear Vibratory Feeders
Electromagnetic drive vibrating feeders
Product Conveying Schemes
Multi-component product conveying systems
Bucket Conveyor
Horizontal bucket conveying systems
Materials We Serve
At Gough Engineering we pride ourselves to understand how your materials behave to establish the most suitable solution available in Product Handling Equipment. With years of experience dealing with many industries such as food and chemical, we also have a dedicated trial and testing lab to perform the necessary test obtain a degree of understanding for the solutions engineering phase. As a result of using our knowledge and test facilities we can understand your issues better and therefore design and plan a solution to improve your production capabilities.
Here are some examples of materials we have served over the years:
Animal feed, adhesives, activated carbon, agricultural, animal by-products, automated packaging, bakers, baked food product, cakes, flour, snack foods, batteries, biomaterials, biological, bird food, breadcrumbs, whey protein, injection moulding… these are just a few.
GOUGH'S SUPERB CUSTOMER HERITAGE
Gough Engineering supplies material handling and process equipment solutions to many companies and industries around the world.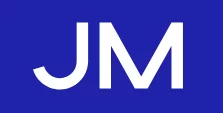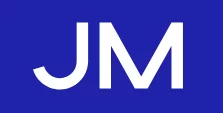 LEARN MORE ABOUT PRODUCT HANDLING EQUIPMENT
Read our case studies to find out how our Product Handling Equipment is designed and interesting details on their applications. These case studies provide a great insight into how Gough Engineering designed and produced the right solution – find out more in this link. Read All Case Studies
You can also see more about our developments and technology solutions despatched form Gough Engineering by following our LinkedIn profile and can connect to our engineers or staff, click here to be directed to LinkedIn.
Heavy Chemical Conveying and Elevating System
The Task A chemicals company in Cheshire required a conveyor to move bentonite from a ground floor production area to the second floor.
Read Case Study
Have an Enquiry?
Call our team of highly skilled engineers to discuss your requirements on 01782 493143 or fill out our online enquiry form. We have full video conference capabilities so we can provide a stable platform to discuss your needs further. Just send a Microsoft Teams or Zoom meeting link and we are all yours. Or why not follow our LinkedIn profile here.