Product handling equipment
Bucket elevator systems are a simple and reliable method of transferring bulk product from one production process to another.
Gough's elevator systems use a continuous line of swinging pendulum buckets to transfer large volumes of product.
The systems can be arranged in many different layouts to deliver product where it is needed.
Swinglink® Pendulum Buckets
Gough Swinglink® bucket elevators use pendulum buckets that swing freely during travel.
The product rests safely in the bottom of the buckets, ideal for handling friable products gently.
Buckets can be easily removed and replaced by hand without tools, for fast cleaning change over operations. 100 buckets can be replaced in less than 20 minutes.
Buckets are available in:
Food Grade Polypropylene
Metal Detectable Polymer
Stainless or Carbon Steel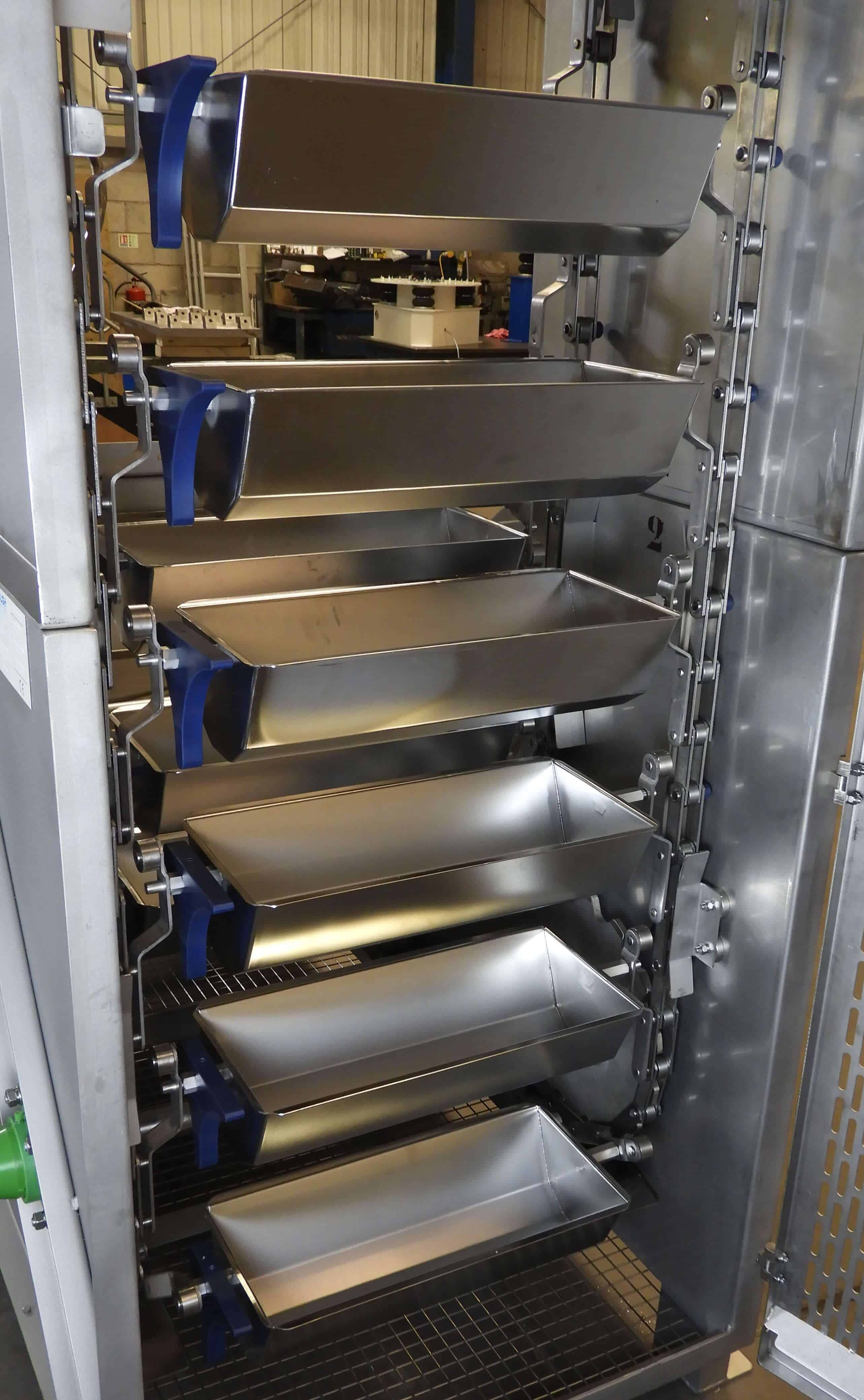 Swinglink® Elevator Chains
The chains are a patented design fitted with roller arms to carry the elevator buckets.
The chains are connected by shafts and sprockets, which synchronise the movement of the chains, keeping the buckets inline, horizontal, and parallel.
Chain material options include:
Carbon Steel
Zinc Plated Carbon Steel
Grade 304L Stainless Steel
Glass filled Nylon (for abrasive applications)
Acetal Plastic (FDA Approved)
Heavy duty chain, suitable for conveying high-density products, and extra high (up to 70 metre) elevations.
Swinglink® Construction Materials
Gough's bucket elevator systems are available in a range of material specifications and finishes.
Standard elevator construction uses folded side panels, joined by cross pieces to form an external chassis. Adding removable covers encloses the system where needed.
The external chassis is available manufactured from:
Powder-coated carbon steel
Grade 304L or 316L Stainless Steel
The removable covers that enclose the system can be supplied in:
Powder-coated carbon steel
Grade 304L or 316L Stainless Steel
Clear Polycarbonate
Stainless steel open mesh
Special open structures, made from hollow square section or tubes, have been developed for specific project requirements. Removable covers can then be fitted to all sides.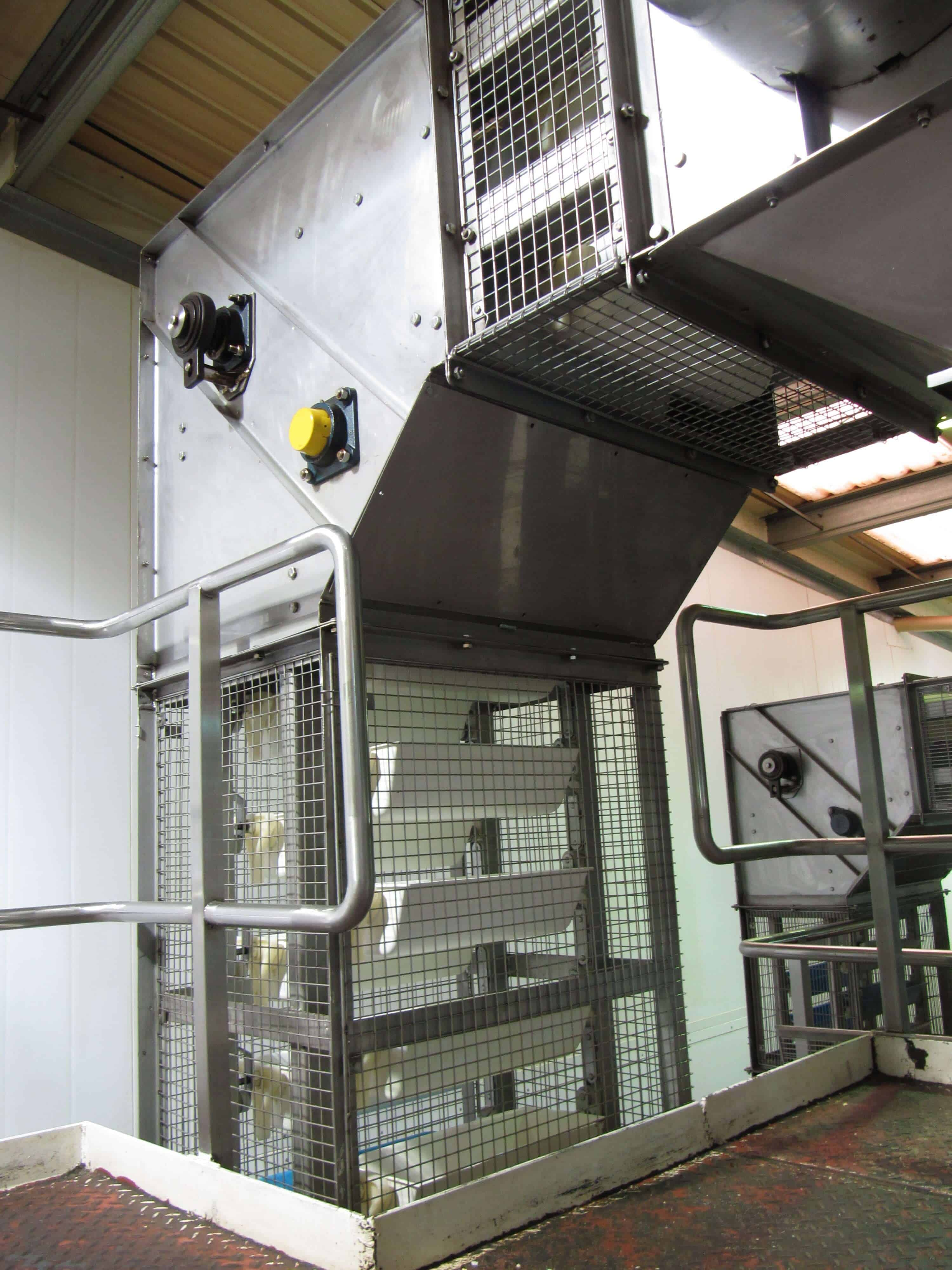 Swinglink® Motor Specification
Gough Swinglink® bucket elevators are driven by a shaft mounted motor gearbox with a torque arm.
Motor power is determined by the application requirements.
Motors are supplied with a control panel mounted inverter, which can allow variable speed and variable torque safety control.
The inverter is supplied pre-programmed with the torque setting suitable for normal operations. Should an overload condition arise, the excess torque requirement will stop the motor, protecting personnel, and minimising system damage.
ATEX rated drive systems can be supplied.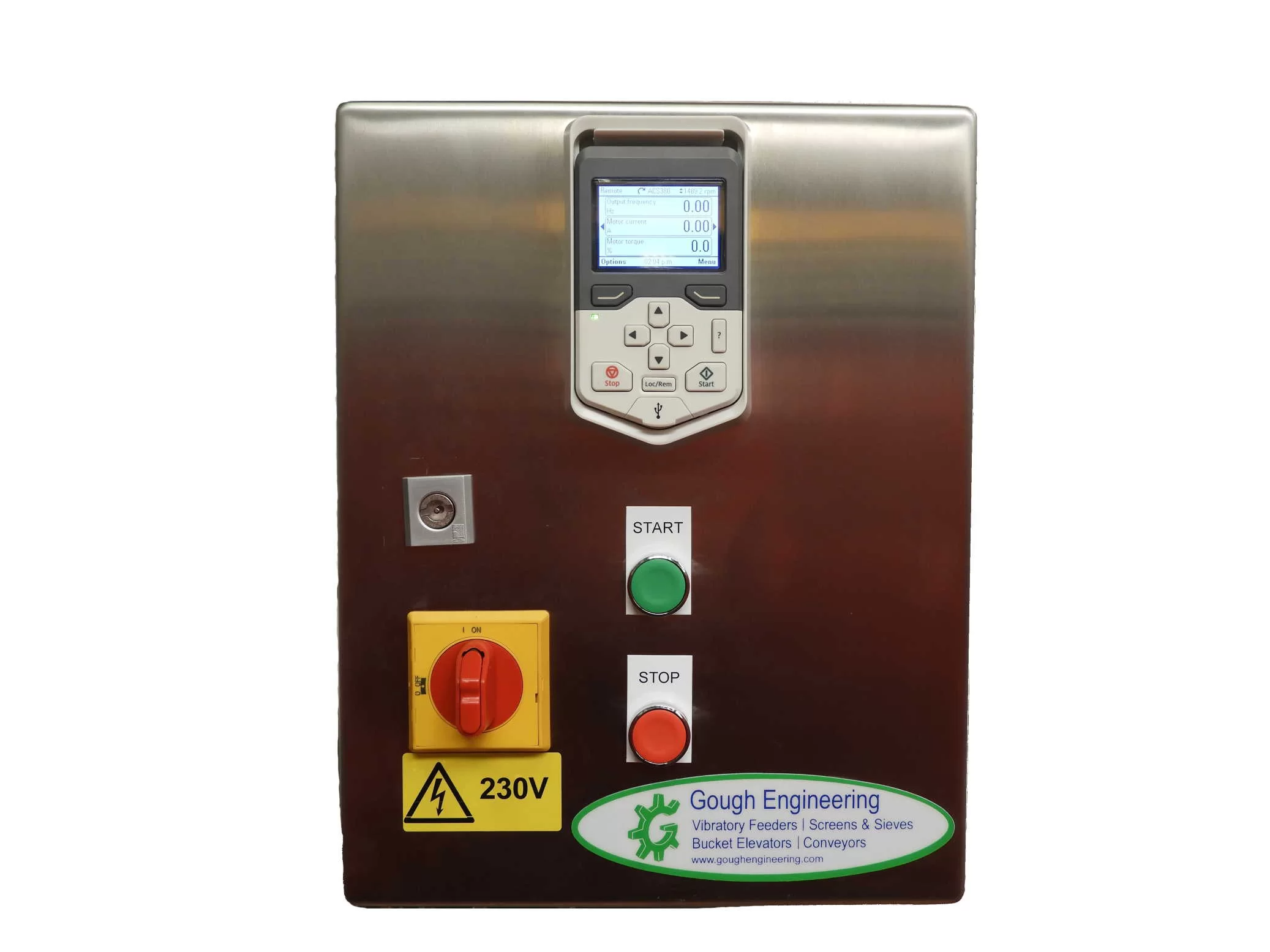 GOUGH'S SUPERB CUSTOMER HERITAGE
Gough Engineering supplies material handling and process equipment solutions to many companies and industries around the world.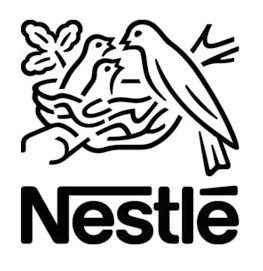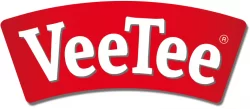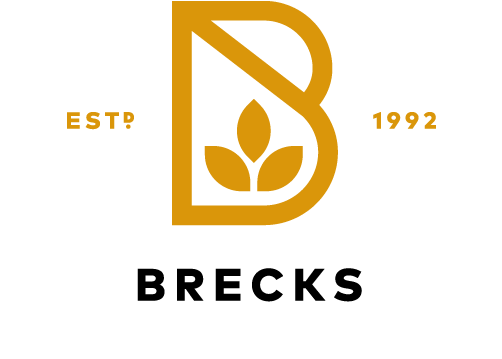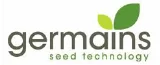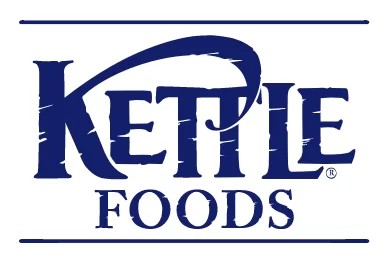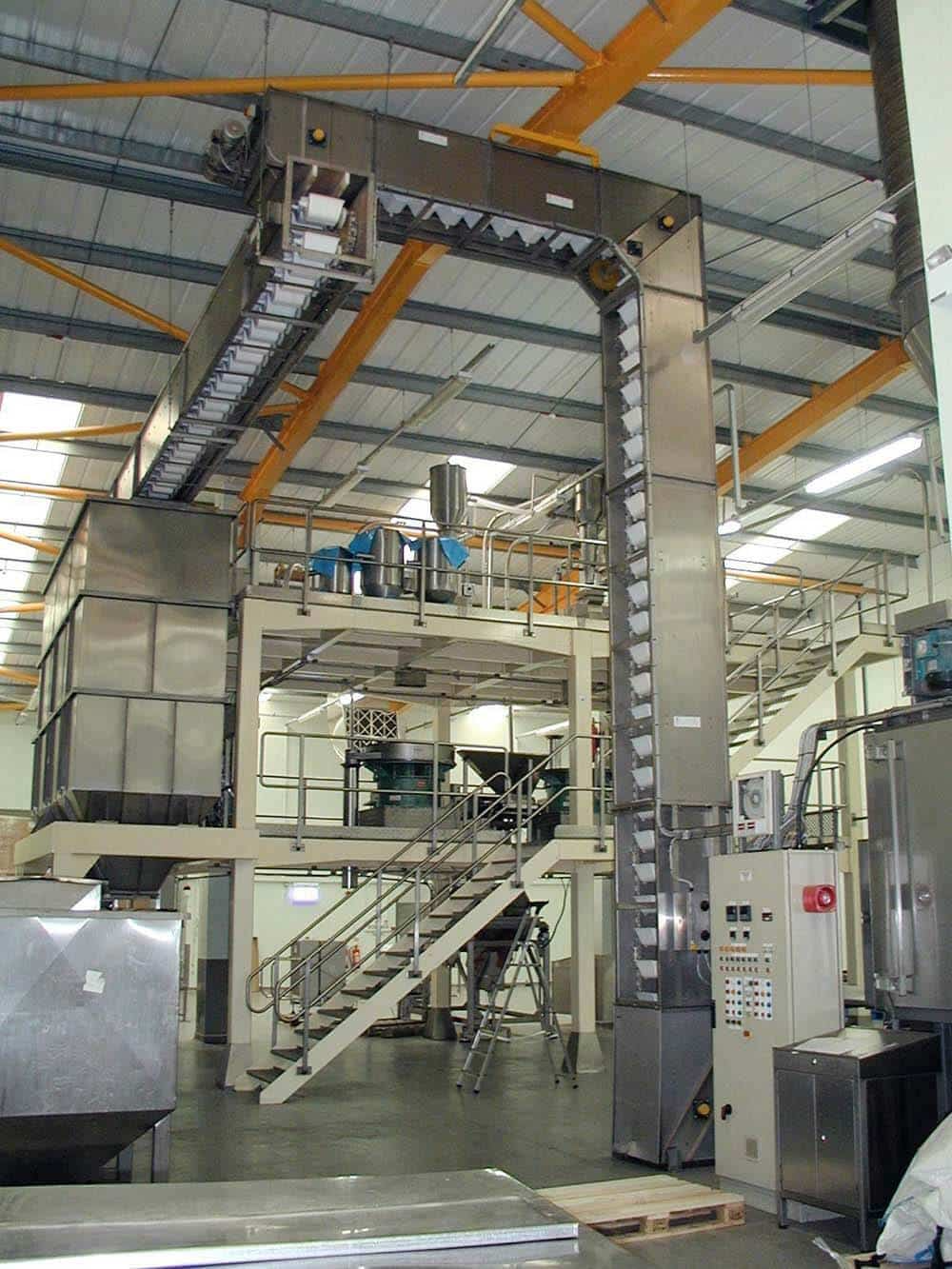 System Features & Options
Access & Inspection

– Hinged and safety interlocked maintenance doors, covers and windows can be included as required.

Extraction

– Dust extraction spigots can be incorporated at the inlet and discharge points where there could be potential for pluming of powdered product when entering or leaving the buckets.

Discharge Chutes & Transfers

– Chutes at the inlet and discharge points channel product during transfer, preventing spillage and product loss. These can be custom designed and manufactured to meet the customers' requirements.

Connectors

– Special connections, such as BFM fittings can be included as needed and matching connectors supplied.

Automatic Chain Tensioning

– The automatic chain tensioning device comprises two gas struts that apply a constant force to the tensioning shaft at the bottom of the elevator, maintaining the required chain tension and reducing the risk of failure from poor maintenance.

Controls

– Bucket elevators can be incorporated into existing control systems, or appropriate control panels can be supplied.
| | | |
| --- | --- | --- |
| Bucket Model | Maximum Throughput Capacity (cubic metres per hour) | Individual Bucket Volume (litres) |
| 9M | 10.6 | 3.7 |
| 18M | 14.5 | 7.8 |
| 24M | 22.3 | 10.6 |
| 36M | 30.1 | 15.7 |
Gough Bucket Elevator Systems
Bucket elevator systems offer a reliable and effective method of conveying a wide range of products around a manufacturing environment.
Pendulum type bucket elevators are generally considered to be one of the most gentle and controlled methods of transferring products, offering real flexibility when considering layouts and throughputs.
Other areas you may be interested in…
LEARN MORE ABOUT BUCKET ELEVATORS
Read our case studies to find out how our Bucket Elevators are put to use.
Heavy Chemical Conveying and Elevating System
The Task A chemicals company in Cheshire required a conveyor to move bentonite from a ground floor production area to the second floor.
Read Case Study
Have an Enquiry?
Call our team of highly skilled engineers to discuss your requirements on 01782 493143 or fill out our online enquiry form.