Industrial Linear Vibrating Screens
A linear screening system suitable for light or heavy duty applications, capable of handling high rates of throughput or separating into multiple fractions.
Sized to Suit
All systems are designed and manufactured to order.
Sizes range from 200 – 2,000 mm wide to handle a range of product throughputs.
Supporting framework can be supplied, and outlets arranged to connect to existing equipment.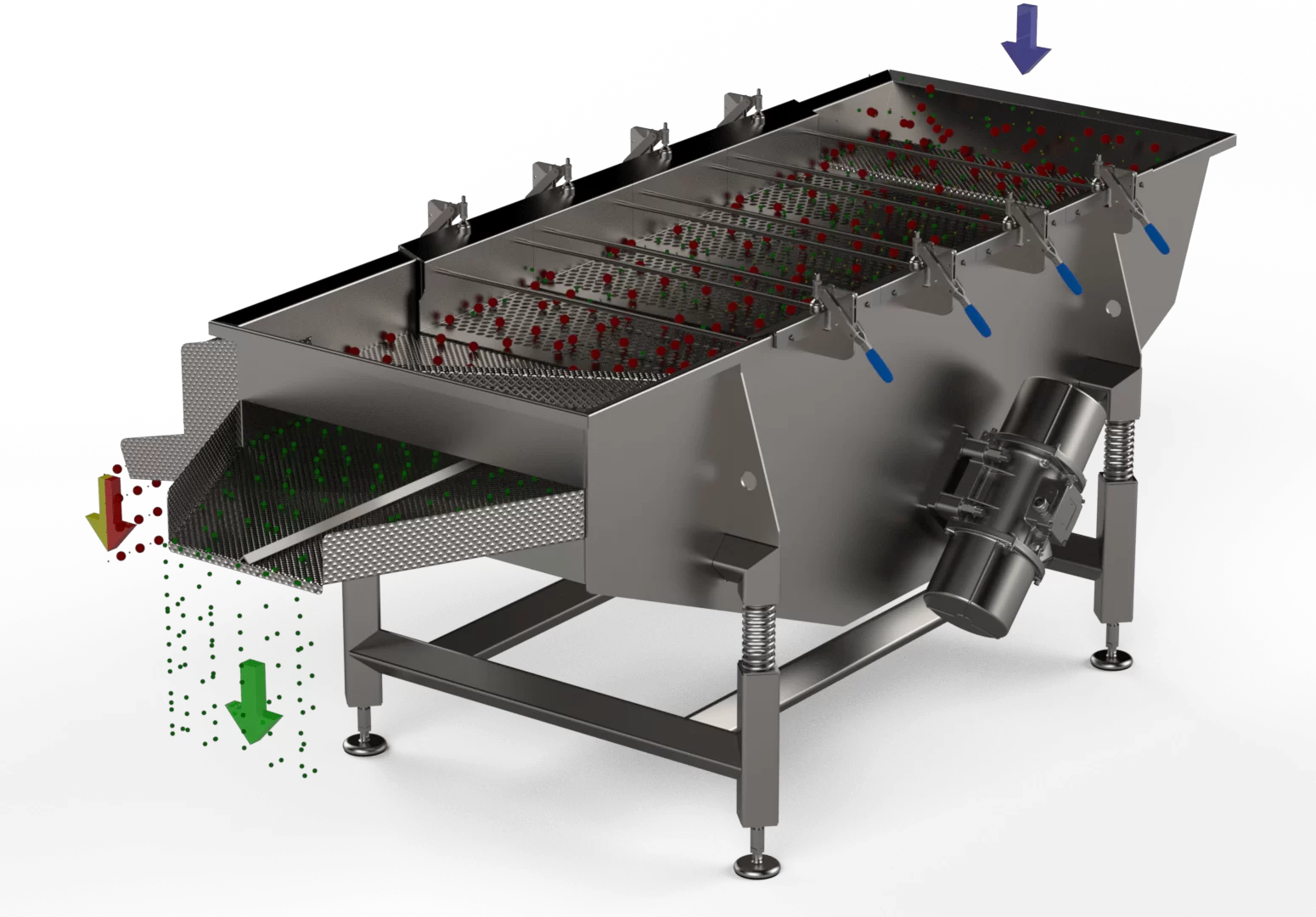 Screen Types
Linear screens can be supplied with different screen types to achieve different screening objectives.
The types of screens that can be included are:
woven wire meshes
laser cut of punched plates
wedge wire
grid bars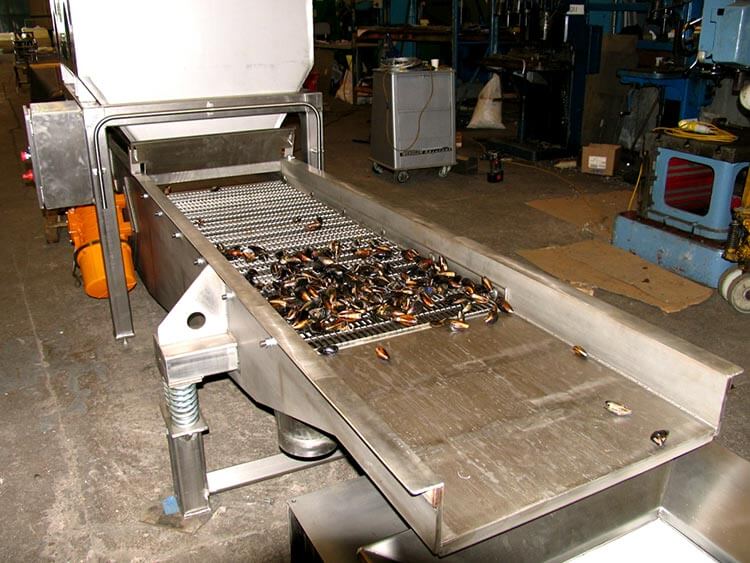 Multi-Deck Separation
Multiple screening decks can be included in a single system.
Multi-deck systems can separate product into 2, 3 or 4 fractions, condensing multiple processes into a single unit.
Outlets can be arranged to send fractions in different directions as required.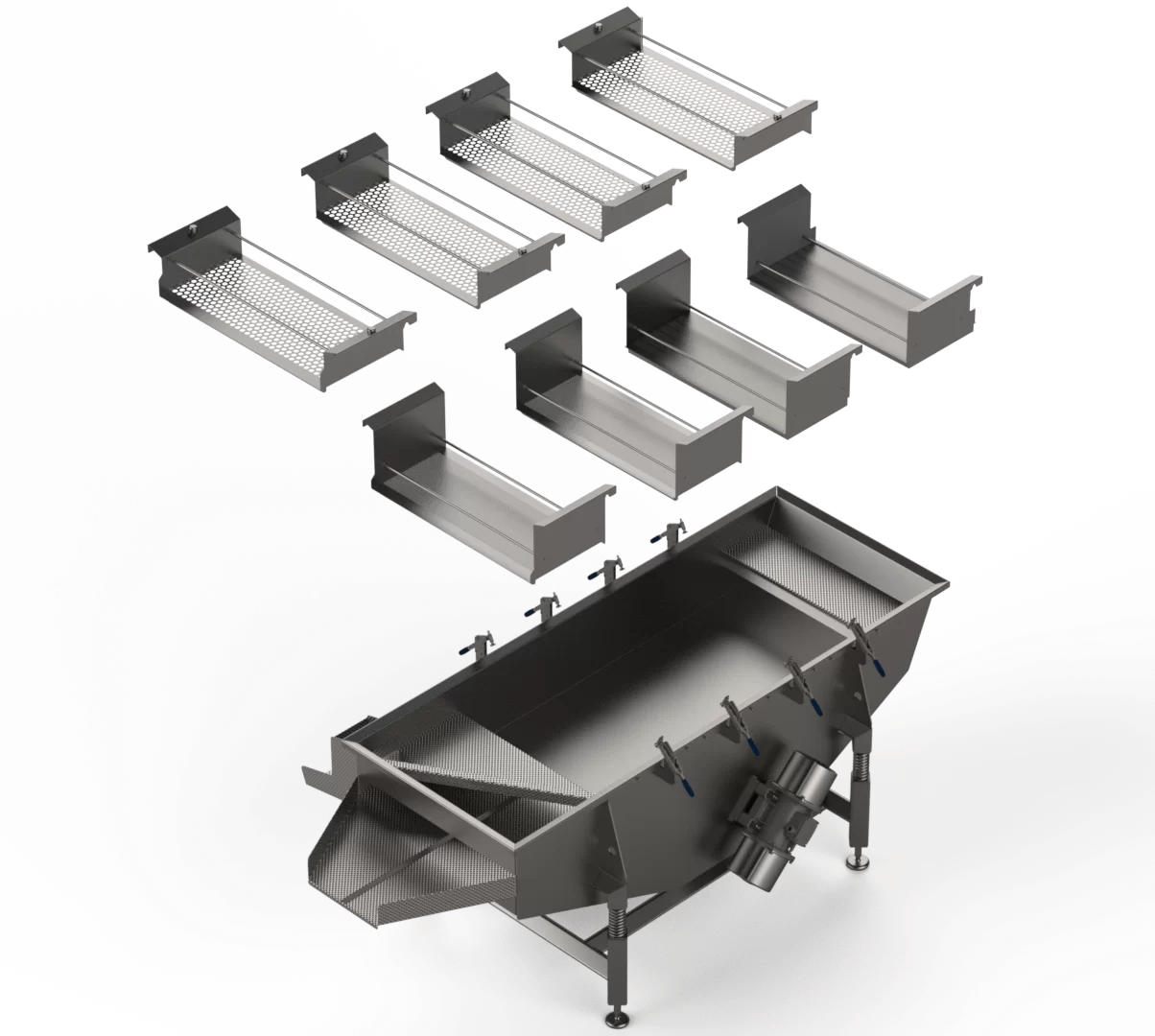 Optional Extras
Additional features can be included to improve the utility of the system.
Among the options are:
top covers to contain dust and prevent contamination
castor mounting for mobility
ultrasonic and mechanical de-blinding systems to prevent blockages.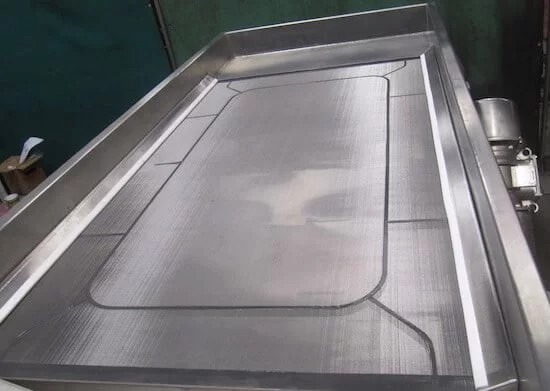 Gough vibrating linear screens are used in many different ways, including:
removing fine particles
separating oversize and agglomerates
conveying between processes.
Industries that use our vibrating screens include:
Food
Chemicals
Abrasives
Plastics
GOUGH'S SUPERB CUSTOMER HERITAGE
Gough Engineering supplies material handling and process equipment solutions to many companies and industries around the world.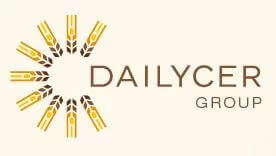 Learn more about Vibrating Screens
Here at Gough Engineering, we enjoy keeping on top of the latest industry news, events and innovations. Read our case studies to find out how our Vibrating Screens are put to use.
Recycling Feeding and Screening System
The Task: A recycling industry in the Midlands required a feeding system where they could dispose of donated animal bedding that is...
Read Case Study
Have an Enquiry?
Call our team of highly skilled engineers to discuss your requirements on 01782 493127 or fill out our online enquiry form.