Sieve, Screen & Separator Parts
As part of our comprehensive aftersales support, Gough supply the complete range of replacement parts required to keep our vibratory sieves, screens and separators running trouble-free for years. Natural wear means that inevitably some parts will need replacing. When investing in Gough's screening and separation equipment, you can be sure you'll be able to get the right support at the right time.
Sieving Meshes & Screening Plates
Sieve meshes and screening plates will need replacing eventually.
The replacement rate will depend on many factors, including the product that is being handled and rate product is being processed.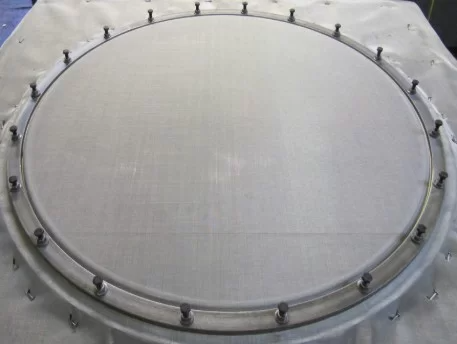 Deck Seals
Deck seals are not only needed to prevent leaks, they also greatly increase the life span of a machine by preventing steel surfaces rubbing against one another under vibration. However, they are susceptible to wear and in time may need replacement.
All seals previously supplied with Gough equipment are available. Different systems will have been supplied with different seals depending on the application. They can be difficult to identify, however our Parts & Service department will be able to help you.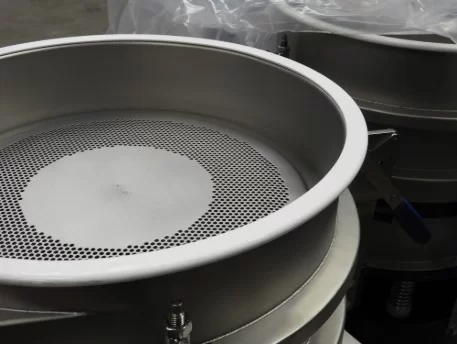 Air Bellow, Springs and Rubber Mounts
Vibrating equipment needs to be isolated from its support using some form of suspension. Gough's range of equipment uses different types of suspension units depending on the piece of equipment and application.
Our Vibrecon Separators use air bellows, Vibraflo and Linear Screens use springs, and Batch Sieves use rubber mounts. All can be supplied loose or fitted as part of a service visit, depending on requirements.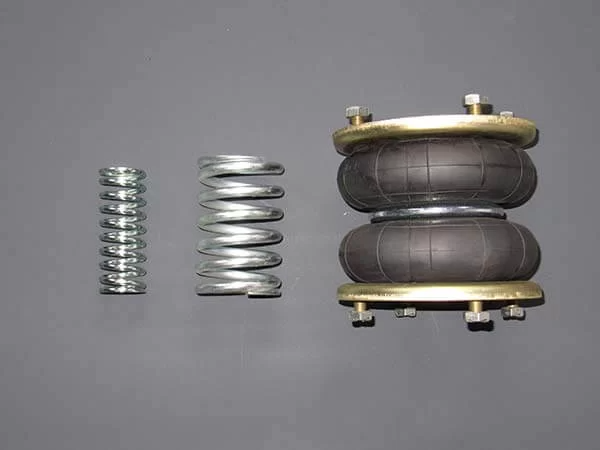 Deck Rims
All our deck rims are manufactured in-house and offer the flexibility of bespoke designs to find the perfect solution to your production requirements. New decks with revised outlet layouts and designs can be incorporated into existing equipment.
Tool-free BFM fittings can also be provided to streamline maintenance and cleaning operations. Additional decks can also be added to our Vibrecon Separator range as processing requirements change.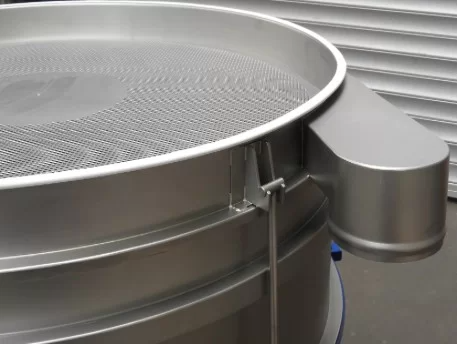 Toggle Clamps
Clamping is a vital part of any vibrating machinery. If parts become loose, the vibration travelling through the system can quickly lead to significant damage.
Although the clamps supplied with the equipment are robust, they may need replacement over time. The clamps are kept in stock and can be supplied at short notice.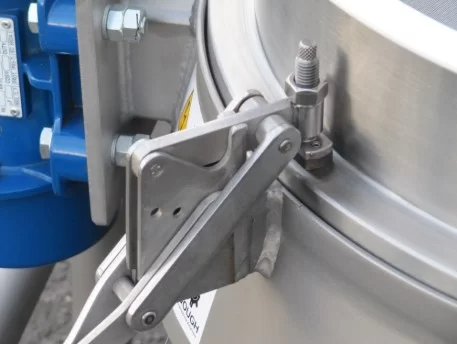 Have an Enquiry?
Call our dedicated Parts & Service department to discuss your requirements on 01782 567770 or fill out our online enquiry form.