WORLD CLASS PRODUCT HANDLING EQUIPMENT
Belt conveyors are the standard solution for transferring product between production processes.
Belt Conveyor Systems
Belt conveyors are the standard solutions for moving bulk or unit load products through manufacturing and processing environments.
They are generally a low-cost option and allow high volumes of product to be transferred at varying speeds, along complex routes.
We provide two options in belt conveyors.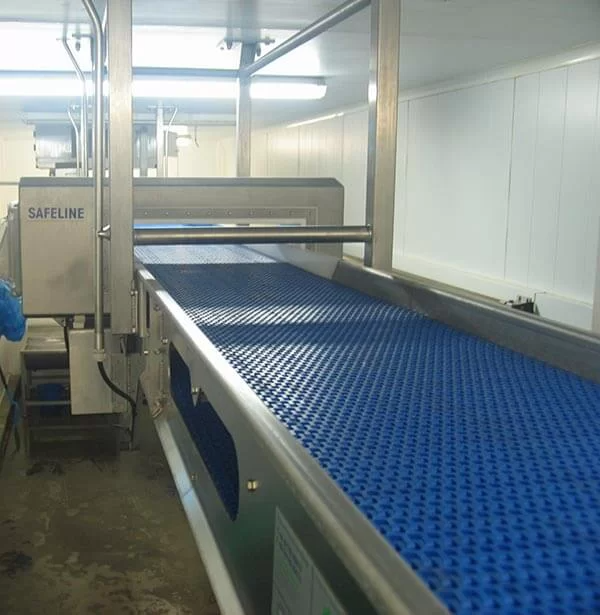 Key Advantages of Conveyor Systems
Simple Solutions

– Belt conveyors are a simple and easily understood method of transferring bulk or unit products.

Flexible

– Conveyor systems can be easily tailored to handle product through any environment.

High Capacity

– Conveyor systems can be easily tailored to handle product through any environment.
Belt Conveyor Applications
Belt conveyors are ubiquitous. Their simplicity makes them easy to understand and for this reason, they are the most common solution to product transfer problems.
There is a huge range of specification options for belt conveyors, and so systems can be customised to suit an equally huge range of applications, from conveying loaves in a bakery, to moving gravel in a quarry.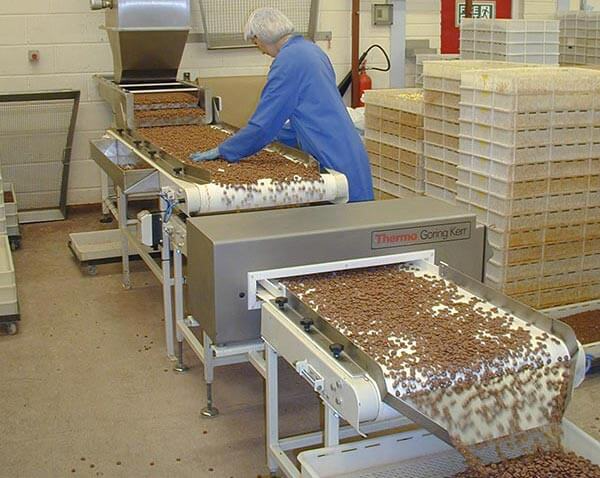 GOUGH'S SUPERB CUSTOMER HERITAGE
Gough Engineering supplies material handling and process equipment solutions to many companies and industries around the world.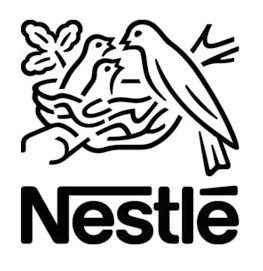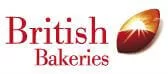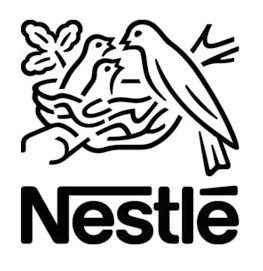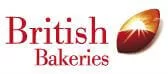 LEARN MORE ABOUT Belt Conveyor Systems
Here at Gough Engineering, we enjoy keeping on top of the latest industry news, events and innovations. Read our case studies to find out how our Belt Conveyor Systems are put to use.
Recycling Screening and Conveying System
The Task: One of the UK's largest UPVC recyclers in London required a means to screen large pieces from
Read Case Study
Have an Enquiry?
Call our team of highly skilled engineers to discuss your requirements on 01782 493110 or fill out our online enquiry form.