WORLD CLASS Pharmaceutical Sifters
Specially designed for pharmaceutical and chemical processing, the Vibrecon Pharmaceutical Sifter guarantees accurate and complete sifting and separation.
Chemical Product Information
The Gough Vibrecon (Sanitary) Separator has been specifically developed top meet the very stringent engineering finish and design specifications required by the Food, Pharmaceutical and Allied Industries.
The Sanitary Separator is an addition to the popular well proven range of general purpose Vibrecon Separator and is available from 18" (457mm) up to 44" (1118mm) diameter machine.
The machine is powered by a standard centrally mounted, flanged motor with fully adjustable balance weight thus ensuring complete flexibility during operation when screening difficult materials.
The special Sanitary features ensure that the machine is manufactured in stainless steel throughout with all welds both internally and externally carefully dressed and highly polished smooth to eliminate any crevices and possible bacteria traps.
Mesh carrying frames on all models promote full area screening and the sanitary model comes complete with Stainless Steel screening frames with the mesh bonded with FDA approved adhesive as standard. There are also alternate options of stainless steel or moulded plastic frames that can be meshed easily by the customer or by Gough Engineering on request.
The smooth lines and general design of the Sanitary Vibrecon allows the whole machine to be hosed down by the operator without any detriment to the drive arrangement, or any part for the machine.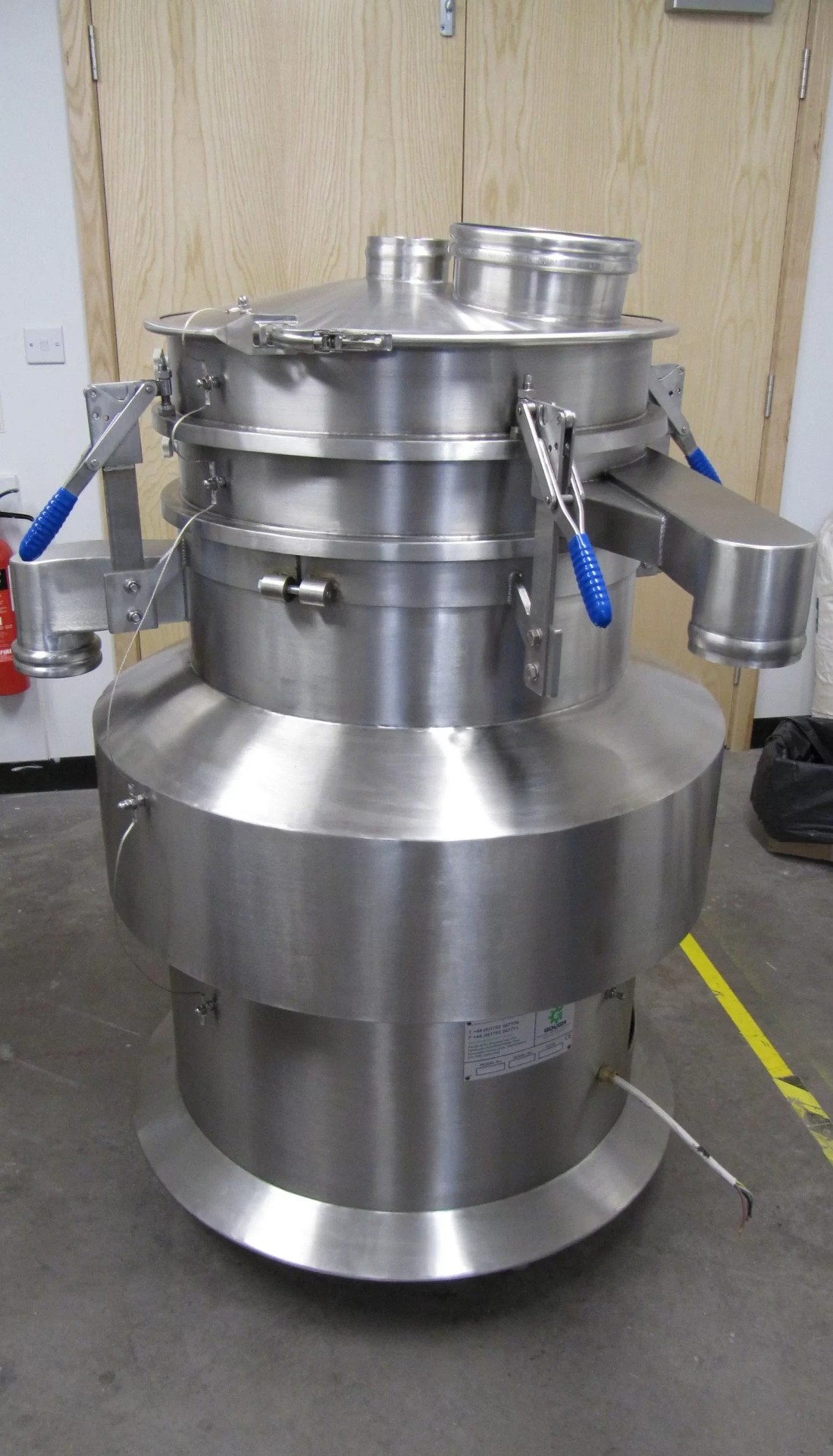 Key Advantages of Pharmaceutical Sifter
Accurate Grading

– Thorough and accurate grading are achieved by controlling product sifting time, allowing for complete separation.

Multiple Separations

– The Pharmaceutical Sifter can be stacked with up to four screening decks, separating in up to four fractions.

Reduced Downtime

– The simple and robust design will continue to function with very little mechanical intervention.

Range of Sizes

– The sifters are available in a range of sizes so processes requiring any rate of throughput can be accommodated.
| | |
| --- | --- |
| Smooth Design | The separator has been designed to eliminate any surfaces where dust may rest, reducing the risk of contaminating the product. |
| High Grade Steel | The separator is manufactured from grade 316L stainless steel, which eliminates the possibility of metal impurities contaminating the production environment. |
| Air Bellow Suspension | Vibrecon Separators use a patented air bellow suspension system that gives a low noise operation and lasts far longer than conventional springs. |
| Additional Options | The system can be fitted with a range of optional components to suit your process; including top covers, ultrasonics, and castors for mobility. |
GOUGH'S SUPERB CUSTOMER HERITAGE
Gough Engineering supplies material handling and process equipment solutions to many companies and industries around the world.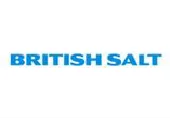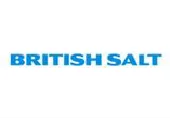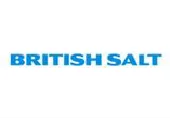 Learn more about Pharmaceutical Sifters
Here at Gough Engineering, we enjoy keeping on top of the latest industry news, events and innovations. Read our case studies to find out how our Pharmaceutical Sifters are put to use.
Have an Enquiry?
Call our team of highly skilled engineers to discuss your requirements on 01782 493143 or fill out our online enquiry form.