Conveying knowledge from thousands of successful projects – a detailed review of customer needs leads to a considered and suitably fit-for-purpose conveying solution. We will have handled your product before and can, therefore, offer our knowledge and experience.
Gough's Feasibility and Trials
Gough in-house testing facilities allows us to conduct performance trials on screening and sieving of products. We hold a range of circular and linear screening machines for demonstration and performance validation.
Some machines are available to hire out to customers, proving trials at our premises are carried out on 20 kg samples. Clients to supply COSHH data sheets and disposal instructions.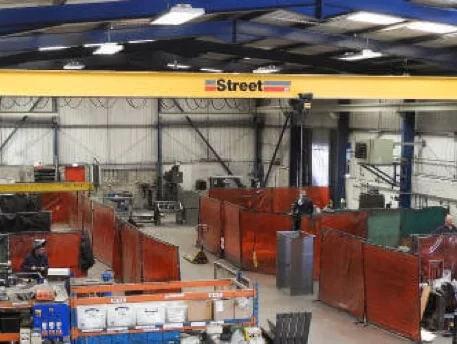 Design
At Gough our main concern is to produce quality, effective equipment to suit your factory layout. That's why we work with you all through the design process.
Our designers have years of experience within the design process and therefore with their knowledge and expertise and your ideas, knowledge of your company and approval, together we can make the ideal piece of equipment.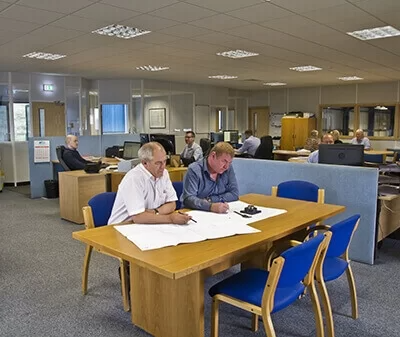 Manufacture
The company manufactures a comprehensive range of products that combine modern technology and controls systems with traditional engineering skills.
Our staff and workforce are highly skilled in the manufacture of materials handling equipment with over seventy years of experience producing Bucket Elevators, Vibratory Screens and Vibratory Sieves, Conveyor Systems, Vibratory Feeders and Automated Packaging Systems. The factory is extensively equipped allowing all stages of manufacture, including polishing or final painting, to be undertaken in-house to ensure consistently high standards of quality are maintained and controlled.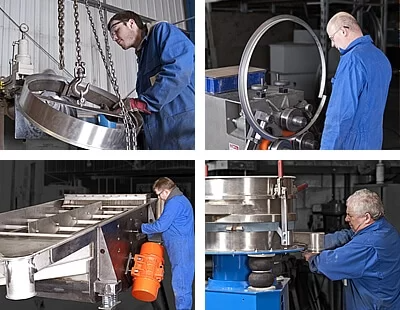 Quality Testing
Gough manufactures all of its own machinery and has the benefit of long-standing senior tradesmen completing the final assembly and testing of our equipment.
Factory Acceptance Test (FAT) for complete schemes are accommodated using customer product samples to demonstrate the full functionality of the system. Procedures sequences and methods statements are submitted for review and approval by the customer's engineers.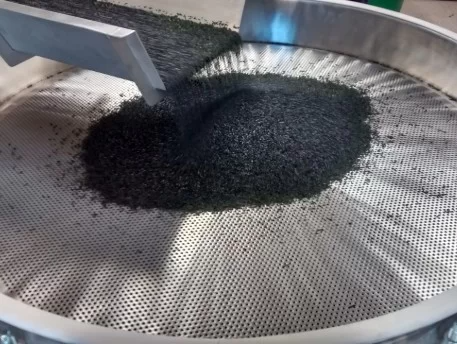 Screens and Sieves Testing
Screens and Sieves are fully commissioned in-house and factory settings on vibratory motors are checked and finalised.
Customer product samples that are typically 25kg are required to demonstrate separation patterns and performance throughput. Conveyor Belts are fully installed and machine ran and tracked to allow for immediate service following installation.
Reliable Production Process and Materials Management Equipment
Schemes are dismantled and packed together with A3 drawings, highlighting all component parts for ease of mechanical reassembly. Unique serial numbers and nameplates are attached with standard locations and necessary guarding and labels which are incorporated.
Gough's Technical director reviews all final machines prior to dispatch and necessary CE Certification / marking is applied or issued. Gough offer commissioning engineer services to continue testing and operational optimisation of machinery settings at clients' premises prior to live product delivery and afterwards with the actual product.
Have an Enquiry?
Call our team of highly skilled engineers to discuss your requirements on 01782 493167 or fill out our online enquiry form.